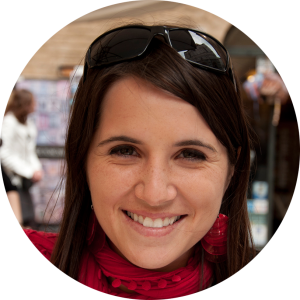 My name is Lisa and I'm a Compositing Artist from Graz (Austria) mostly based in Berlin (Germany).
I love movies and the magical process of sparking life into ideas with the help of visual effects has always fascinated me, supplying me with an enormous passion and devotion for my work. Following this passion I've had the pleasure I had the pleasure to work on film projects of different sizes and genres, from Hollywood blockbusters to lovely little short films during the past years.
I passed my masters degee in Media Design and worked several years as a graphics designer, which gave me the chance to obtain broad knowledge on what it means to communicate information the right way and trained my eye on getting every single frame and pixel of my work right.
Alongside the creative part I'm a really tech-savvy person and highly enthusiastic when it comes to all the technical aspects of visual effects and animation. I'm used to working in layer based as well as node based systems and was able to obtain an in-depth background knowledge of all the technical processes correlated with both of them. I'm familiar with working on stereoscopic projects and do not shy away from the efforts of coding to facilitate certain tasks.
Currently I'm working as a freelance artist always looking forward to participating in new exiting projects and meeting interesting people.
I'm looking forward to hearing from you!
SKILLS
Nuke, Fusion, Adobe After Effects, Cinema 4D, Mari,  3Ds Max
Adobe Premiere Pro, Adobe Photoshop, Adobe Indesign and Adobe Illustrator
RECENT POSITIONS
EDUCATION
2012 – 2015   University of Applied Sciences | Master program: Communication, Media & Interaction Design
2008 – 2012  University of Applied Sciences | Bachelor program: Information Design
For a full copy of my CV please refer to mail@lisaschmoelzer.at